Welcome to
Jagatbandhu College
Prabhu Jagatbandhu College, popularly known as Andul College, is situated on the bank of once famous river, The Saraswati. Nearly five decades ago on 15th August 1964 this college was founded only as result of a long-cherished aspiration of thousands of education conscious people of very old and culturally rich localities of Jhorehat, Andul and Mouri. This college has been named after Sri Sri Prabhu Jagatbandhu, a saint in the true sense of the term. Even today there are a great number of his devotees. One of the devotees, Dr. Tinkari Ghosh,MBBS gifted some of his land and a building to start the college. This self-effacing man ensured that no hint of his generosity should be publicized.
NAAC Accredited with B+

Green Campus

G-Suite for Education- Online Teaching & Learning

Digital Library & Web OPAC- Browsing & Retrieving e-resources

Solar Power Plant- 20KWP

Rain Water Harvesting Plant
Read More.
From
Principal's Desk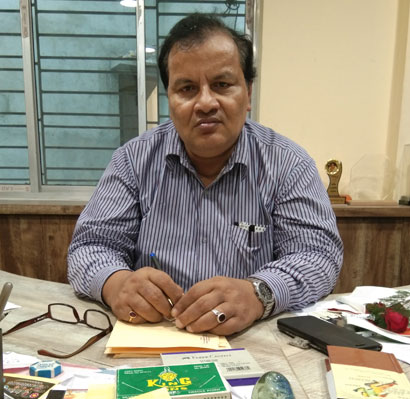 It is my immense pleasure and honour to express my feelings about Prabhu Jagatbandhu College through this website. Prabhu Jagatbandhu College dedicated to change the society through imparting modern education is one of the oldest institutes under the University of Calcutta. Besides the traditional subjects like Bengali, English, etc. it has also introduced modern subjects like Electronic Science, Computer Science etc. to serve the greater need of the students.
Read More.